rahul-f3f5
Regular price
Rs. 349.00
Sale price
Rs. 227.00
Unit price
per
Sale
Sold out
Olixir Cold Pressed Sesame Oil is a natural powerhouse of copper & zinc! It enhances taste and brings a multitude of health benefits that are great for your heart and skin. By improving blood circulation and metabolism, Olixir's Sesame Oil helps to promote heart health and balance sugar levels. Its antioxidant properties also make it a great addition to any anti-aging routine, reducing age spots and minimizing the effects of premature aging. Incorporate this into your daily diet and experience the difference it can make in your health & well-being.
Common Points –
No Artificial Flavours
No Preservatives
Gluten-Free
Share
View full details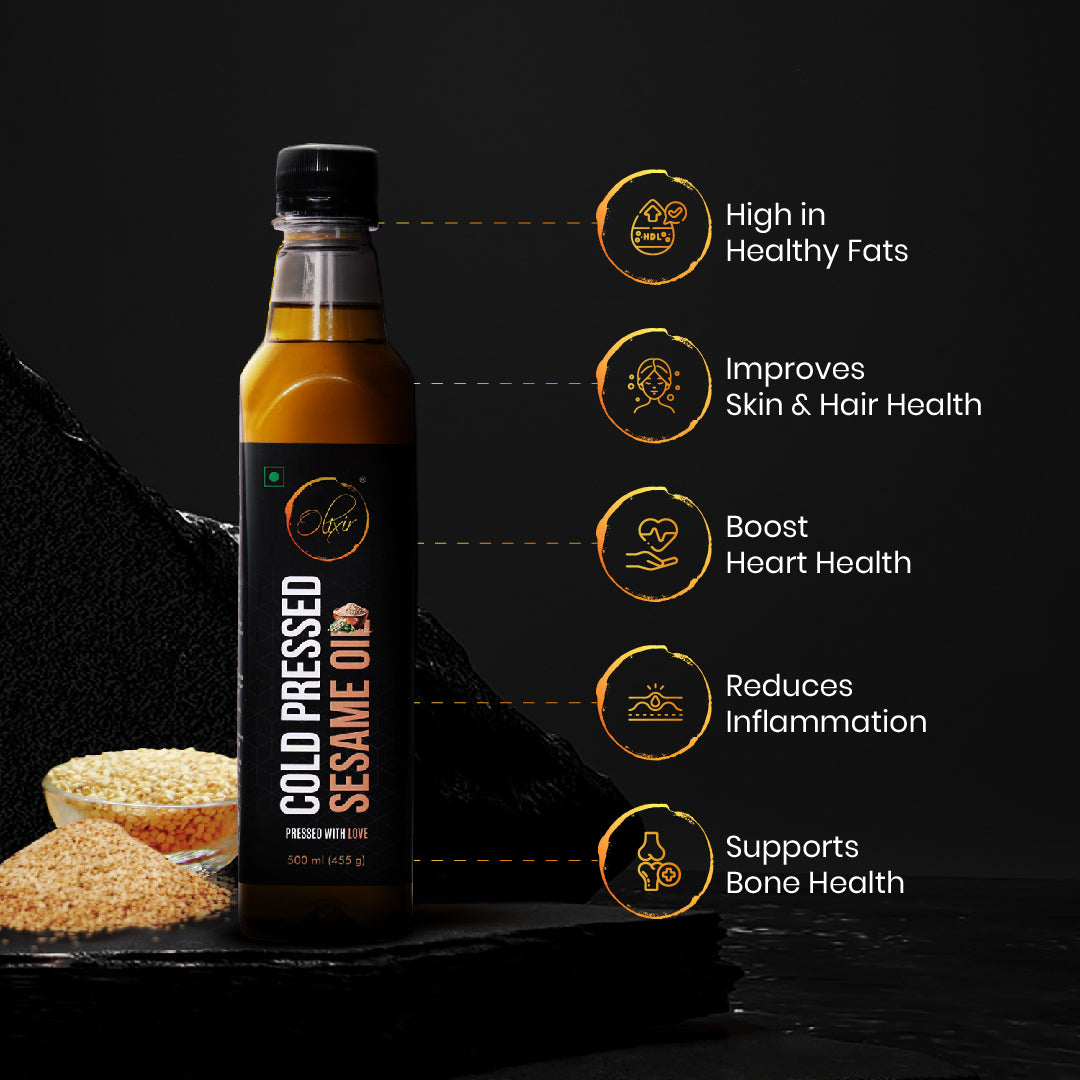 Good product
After using Olixir Sesame Oil, I have now recommended the product to literally everyone. So so good!
Know More About Cold Pressed Sesame Oil
The Magic Inside

High in copper & zinc which improves blood circulation & metabolism, while helping balance the sugar levels. 
Great for skin and in decreasing age spots, skin conditions and premature aging effects.
Where To Use

Rich and Nutty flavors to your sauces
Saute your veggies 
Natural moisturizer for skin
Deep Nourishment for hair
Essential ingredient for Ayurvedic Medicine
Flavor & Aroma

Experience the rich and nutty flavor of Olixir Cold Pressed Sesame Oil in your dishes. Its delicate aroma will tantalize your senses and elevate your delicacies. Perfect for stir-frying, grilling, or adding to sauces, dressings and marinades, this wonderful oil adds a unique depth of flavor to any dish. Its pure and natural extraction process ensures that you get all the health benefits of sesame oil without any harmful chemicals or preservatives.